Hammam Beach Towels
With over 80 designs of hammam towel available and a FREE DELIVERY OPTION AVAILABLE we're sure you'll find a suitable hammam whether it's for you or as a gift to a friend or loved one.
Originally used in Turkish baths for their lightness and fast drying qualities. Hammam towels also known as fouta or peshtemal towels can be used at home. At the same time great as beach towels, at the pool, use as a scarf or equally as a sarong. Attractive in the bathroom or a guest bedroom.
100% Cotton
Just a little eco message, all our hammam towels are 100% cotton whereas microfiber towels can be made of up to 30% plastic.
Versatile
As you look through our website you will see that the word "versatile" will appear everywhere, why? Because that is exactly what they are, not only are they a beach towel but can be used as a throw, wrap, sarong, shawl etc.  In fact it's only your imagination that restricts their uses, we have listed a few of the uses here but get thinking we're sure you'll have over ideas.
Travel Towels? Why hammam beach towels?
Not only great if travelling by plane with just hand luggage, do you really what to lug a heavy bag around the airport? So you definitely need one or two or more. When going down to the beach, body boarding, surfing, camping or hiking?  Same answer. Hammam towels make great travel towels and are so versatile, they take up little space and they're also light weight (only 450 grams). Unlike terry towels which are bulky and heavier.
Love sailing?
Hammam towels are not only great for land lovers but a great addition to any sailing vessel from a dingy or super yacht. Whether you're a day tripper or sailing around the world. We have a huge range to choose from in different colours and designs. Hammam towels are more absorbent than standard terry towels and have been around a lot longer than Mr Terry. They also dry a lot quick that terry towels as well.
Equally important they also fold easily to fit in any bag, suitcase or rucksack. Not only do hammam beach towels hold their colours well and are machine washable at 30°C. Moreover is that hammam towels soften with every wash. Therefore hammam towels are great as deck towels.
So our conclusion is "never leave home without one".
Looking for that perfect gift?
All of our standard size hammam towels come in a organza silver bag with a tag explaining what a hammam towel is, plus you can add your own personal message (just add the message when you get to your basket.) A hammam beach towel is something that will last for years and importantly they'll remember you every time they use it. If your looking for that perfect Fathers Day Gift we're sure you'll find a hammam towel just right for him.
Towelling Lined Hammams
We also understand that some customers like the idea of having a towel with lining so we now have a small range of these in our Maya Range which you will find in the multi-coloured section below or click here
Extra large hammams for sharing
Are you looking for an extra large hammam? We have several XL sizes 200 cm x 200 cm up to 300 cm x 300 cm, just click "here" to see our range.
Are you aware that a 2nd wedding anniversary is symbolized by cotton? As can be seen all our hammam towels are 100% cotton, therefore the perfect gift. So why not buy them something that will last them for years to come.
So look no further your answers here, a hammam towel can be used again and again and with over 60 designs / colours to chose from, you can't go wrong.
Hence, given these points why shouldn't they have the perfect 2nd wedding anniversary gift?
Mums and Dads
Once our 100% cotton hammam beach towels have been washed a couple of times (to remove the factory dressing). After that they start to soften up and become nice and cuddly.
Great for newborns or teenagers alike.

They're lightweight, compact and versatile.

Use them as a baby wrap or a light weight blanket when it's too hot or as an additional blanket should it be needed.

If your kids are off on a school trip or off to university they'll find them highly practical.

Additionally, if the kids are at home our XL hammam towels make a great small makeshift tent whether it be indoors in the their bedroom or out in the garden.
Not just a towel!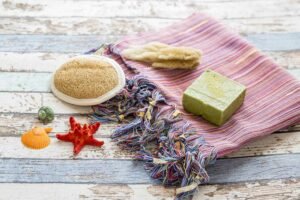 HAMMAMS UK LTD
Company Registration No.13253865